Dainty Dante Ancarado - 'Dante'
Pomeranian - light orange color
* 16.04. 2011
- 21 cm
- 2,1 kg
- full set of teeth / plnochrupý
- stud / chovný
Titles : BIS Baby II.
Dante´s pedigree :
Dante is from our D-litter - his father is Mythical Hogan Knows Best - 'Hogan'
and mother is Ch. Royal Poms Liberty Luisa - 'Lola'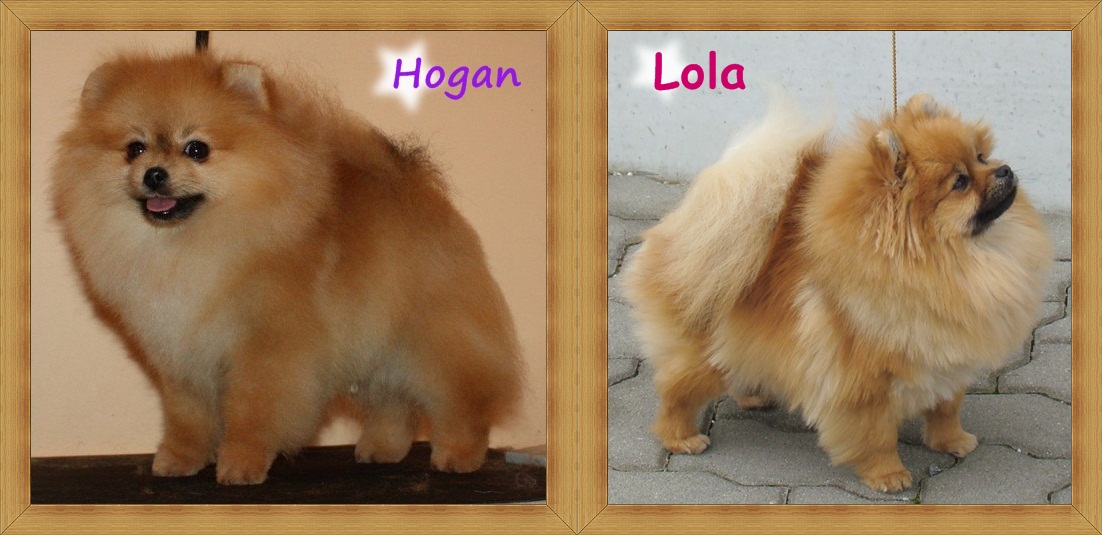 Picture pedigree of both parents you can find on their links.
Obrázkové rodokmeny obou rodičů najdete na odkazu každého z nich.
Show results :
| | | | | | |
| --- | --- | --- | --- | --- | --- |
| Date | Show | Place | Judge | Class | Result |
| 25.09. 2011 | International | Wroclaw (PL) | P. Řehánek (CZ) | Baby | VP1, BIS Baby II. |
| 22.10. 11 | Club | Nedanovce (SK) | T. Kohút (SK) | Puppy | VP1 |
| 19.11. 11 | International | Zagreb (CRO) | N. Lemo (CRO) | Puppy | VP1 |
| | | | | | |
| 05.02. 2012 | International | Brno (CZ) | V. Piskay (SK) | Young | EX1, CAJC, JBOB |
| 01.04. 12 | International | České Budějovice (CZ) | Z. Jílková (CZ) | Young | EX1, CAJC, JBOB |
| 14.04. 12 | International | Wieselburg (A) | M. Blaha (A) | Young | EX2 |
| 21.04. 12 | Regional/Krajská | Hluboká nad Vltavou (CZ) | B. Ovesná (CZ) | Young | EX1, Class Winner |
| 26.08. 12 | International | Mladá Boleslav (CZ) | B. Ovesná (CZ) | Intermediate | EX2, res.CAC |
| 30.09. 12 | National | Brno (CZ) | J. Němec (CZ) | Intermediate | EX2, res.CAC |
| | | | | | |
| 23.02. 2013 | International | Nitra (SK) | D. Barlík (SK) | Intermediate | EX1, CAC |
| 24.02. 13 | International | Nitra (SK) | O. Vondrouš (CZ) | Intermediate | EX1, CAC |
| 31.03. 13 | International | České Budějovice (CZ) | F. Šimek (CZ) | Open | |
| | | | | | |
| | | | | | |